An Evaluation of the Educational Games Implementation Process from the Teacher Candidates, Students and Parents' Perspective

Abstract views: 38 /

PDF downloads: 46
Keywords:
Educational games, science teacher candidates, student, parent, science education
Abstract
The aim of the study is to evaluate the educational games implementation process from the science teacher candidates, students and parents perspective. The special case method, which allows evaluating an event in depth, was preferred. The implementation process was completed in 14 weeks. The study group consists of 36 science teacher candidates, 44 students and 43 parents of students. Interview and open-ended questionnaire were used as data collection tools. The data obtained from the interviews and open-ended questionnaire were analyzed by content analysis. Within the scope of content analysis, the data were coded and categorized and themes were found. The fact that students mostly emphasized the "learning by having fun" code regarding the implementation process of educational games also shows parallelism with the theoretical background of the adoption of games in the education field. Similar to the evaluations of the students, parents and science teacher candidates also emphasized that educational games are fun and instructive. Students think that the educational games make it possible to reinforce the knowledge they have learned. Unlike the students, the parents and teacher candidates evaluated the subject as "repeating the subject by having fun". It can be recommended to apply this study as a group in the classroom and to evaluate educational games in this way.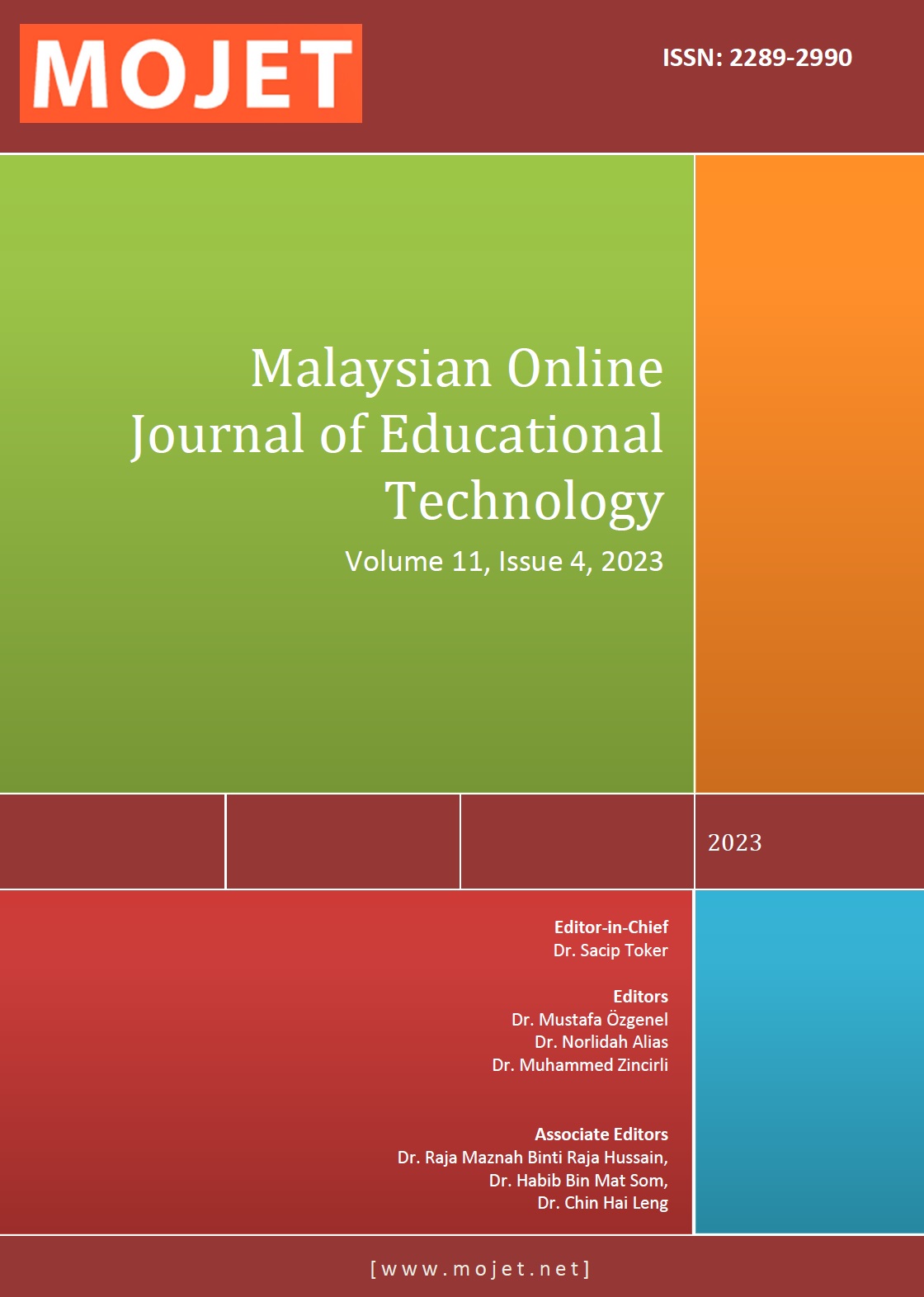 Downloads
How to Cite
Er Nas, S., & Yaman, H. (2023). An Evaluation of the Educational Games Implementation Process from the Teacher Candidates, Students and Parents' Perspective. Malaysian Online Journal of Educational Technology, 11(4), 291–308. https://doi.org/10.52380/mojet.2023.11.4.497
License
Copyright (c) 2023 Malaysian Online Journal of Educational Technology
This work is licensed under a Creative Commons Attribution-NonCommercial-NoDerivatives 4.0 International License.